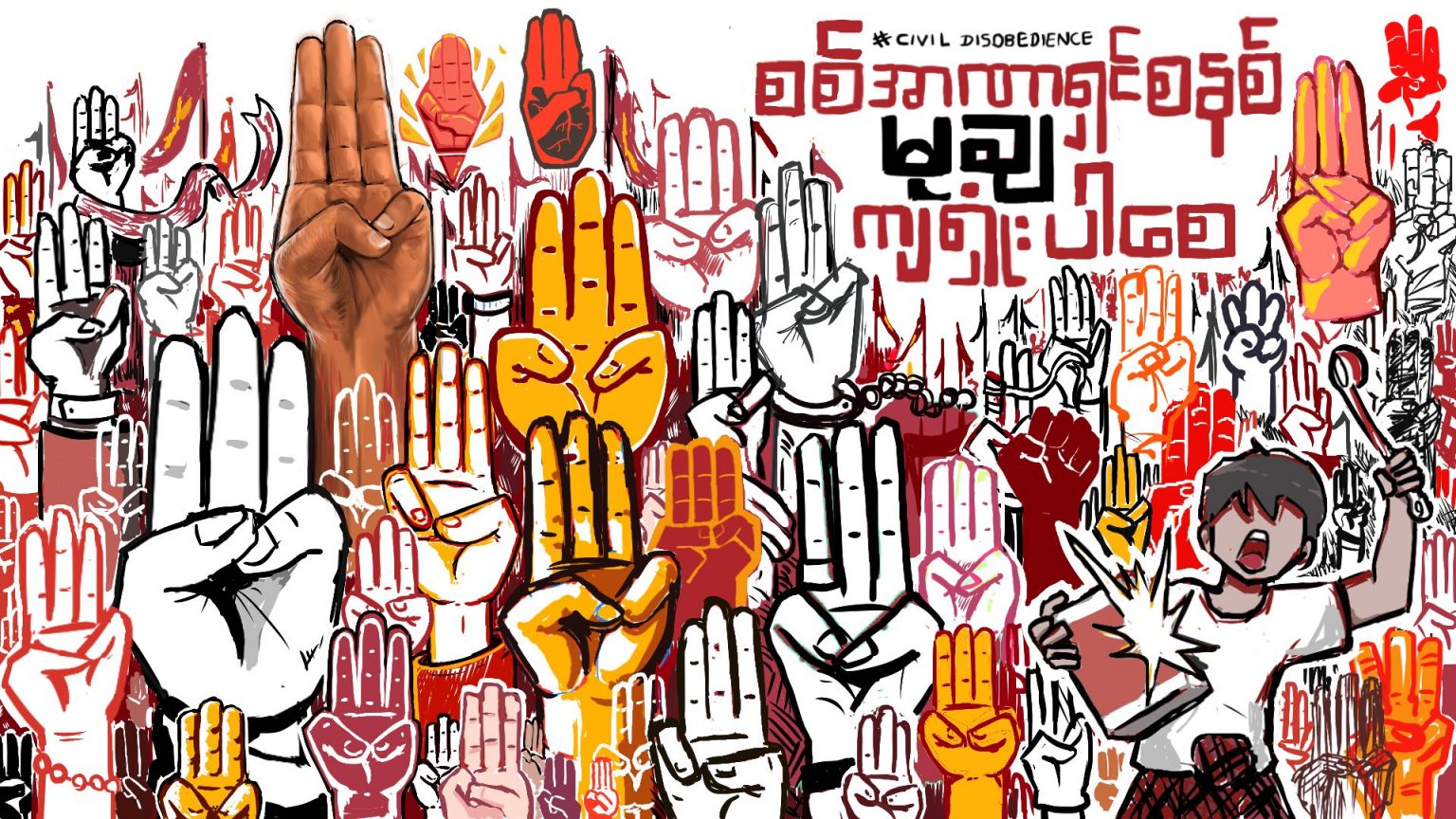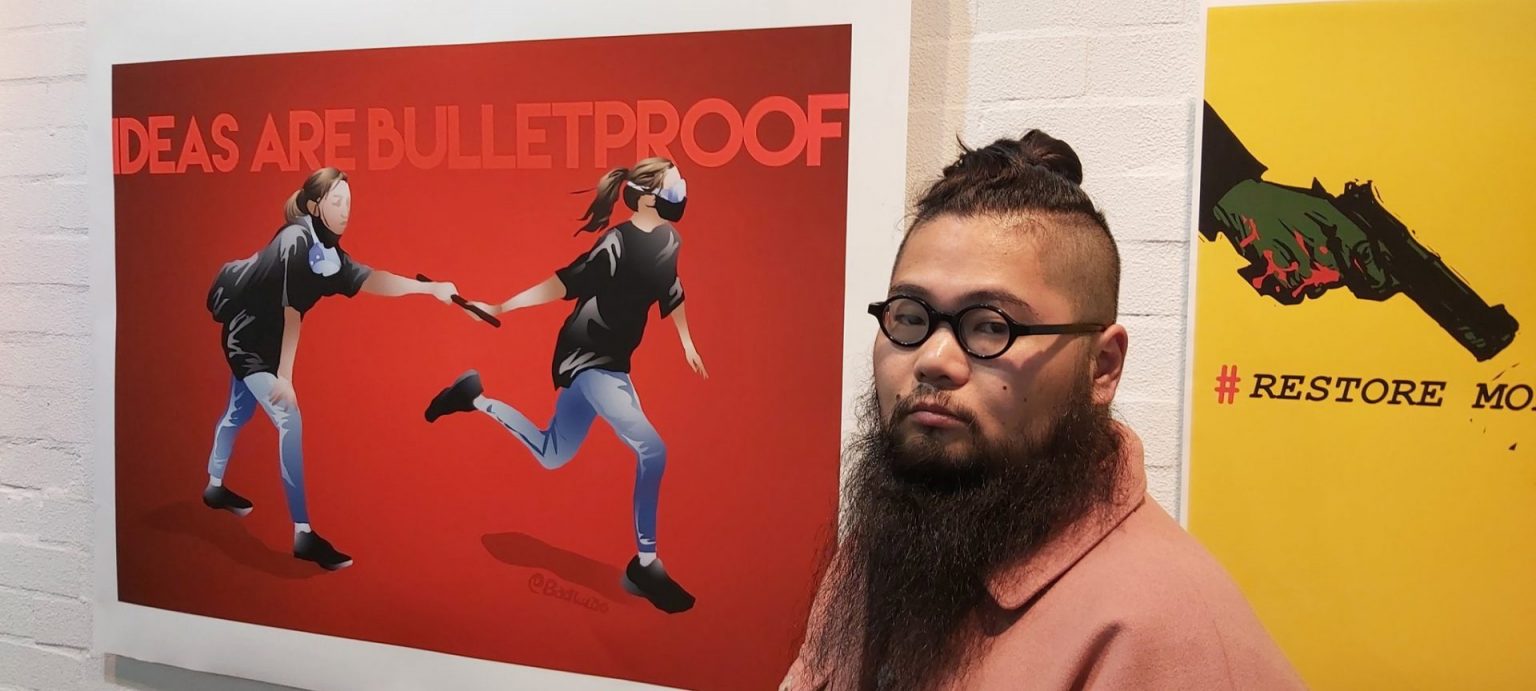 This exhibition was made possible thanks to:
Exhibition – Now Closed
Sunday 16th May 2021 through to Sunday 20th June 2021
The Art Syndicate Gallery – 344 Bourke Street
Surry Hills, Sydney NSW Australia


Semiotics of Protest: A Burmese Inspired Protest Art Exhibition
The Democracy for Burma campaign – in association with The Art Syndicate Gallery in Surry Hills Sydney – will host a month-long 'Semiotics of Protest: A Burmese Inspired Protest Art Exhibition' opening 12 Noon – Sunday 16th May 2021.
Badiucao is set to open the new Burmese Inspired Protest Art Exhibition (NB bio below)
Gallerist Saxon Strauss says, "Reaching out to Badiucao to launch this Burmese inspired protest art exhibition was an easy decision. He understands the plight of the Burmese people." 
Since the February 1st failed coup, the people of Burma have suffered greatly. The brutal military crackdown in Burma has seen more than 800 people killed, freedom of speech quashed and countless documented cases of human rights abuses, including torture and rape. Artists and poets have also been actively targeted.  
Artworks have been sourced by LTT in collaboration with Fine Acts, Human Rights Foundation and Arts Help.
Drawing on a long history of protest art activism coming out of Burma, D4B aims to use the exhibition as a vehicle to raise public awareness about the unfolding crisis in Burma. 
Funds raised from the sale of artwork during the exhibition will be directed to emergency medical relief groups and the civil disobedience movement (#CDM) in Burma.
OPEN EVENT – We recommend contacting Gallerist Saxon Strauss ahead of the opening event to ensure your place. 
EXHIBITION CONTACT – 0478 616 928
Exhibition Opening Images
Badiucao in The Art Syndicate gallery with SBS World News cameraman Chris on Sunday 16th May 2021. 
Gallery – 344 Bourke Street, Surry Hills – Sydney NSW Australia