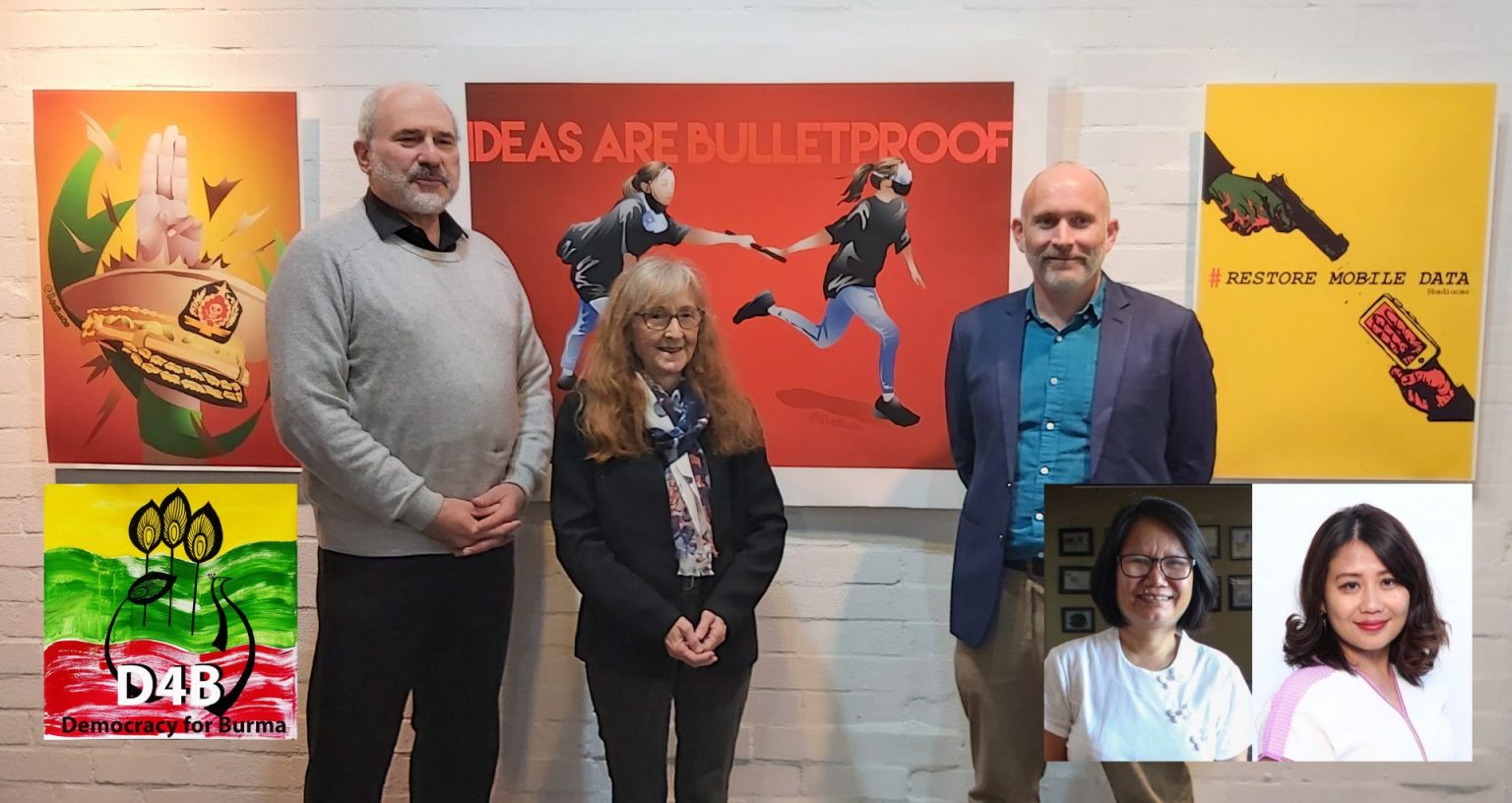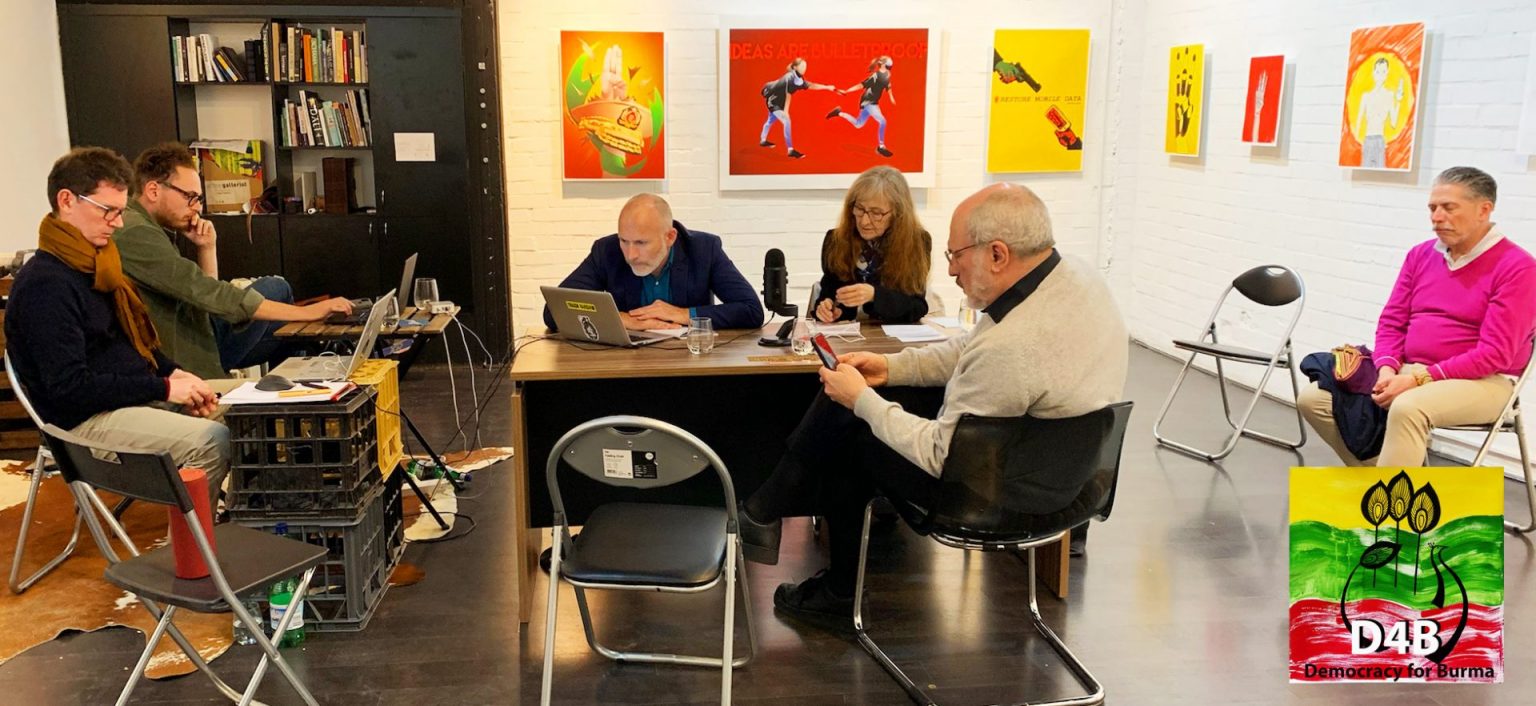 The 4th and final
#D4B
Debates – Panel Discussion for Series 1 was held last night (Sunday 6th June 2021) in Sydney Australia.
The Topic: Humanitarian Crisis in Burma.
Panel Host
Shane Brady
welcomed four eminently qualified and distinguished speakers to share their experience and views on the humanitarian crisis unfolding in Burma / Myanmar owing to the failed coup which took place on February 1st this year.
Thank you to our distinguished Panellists;
This long-format 1-hour 30-minute panel discussion was recorded and will be made available as a podcast in the coming week.
Thank you to
Saxon Strauss
for hosting all four of the D4B Debates in his gallery The Art Syndicate at 344 Bourke Street, Surry Hills – Sydney Australia. Saxon is also one of the five Co-founders of the Democracy for Burma campaign who organised the D4B Debates.
To hear the first three D4B Debates as podcast visit this site: