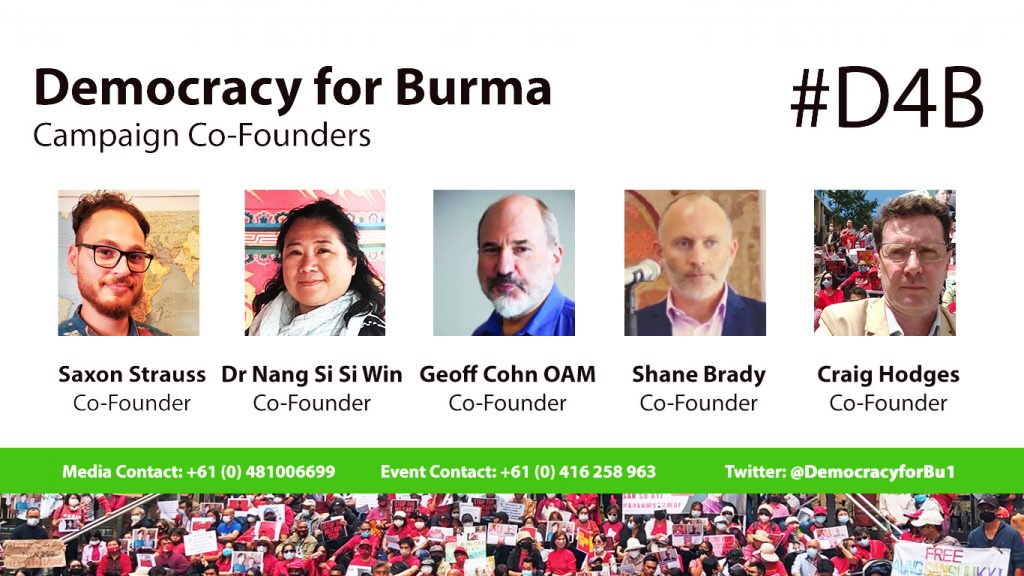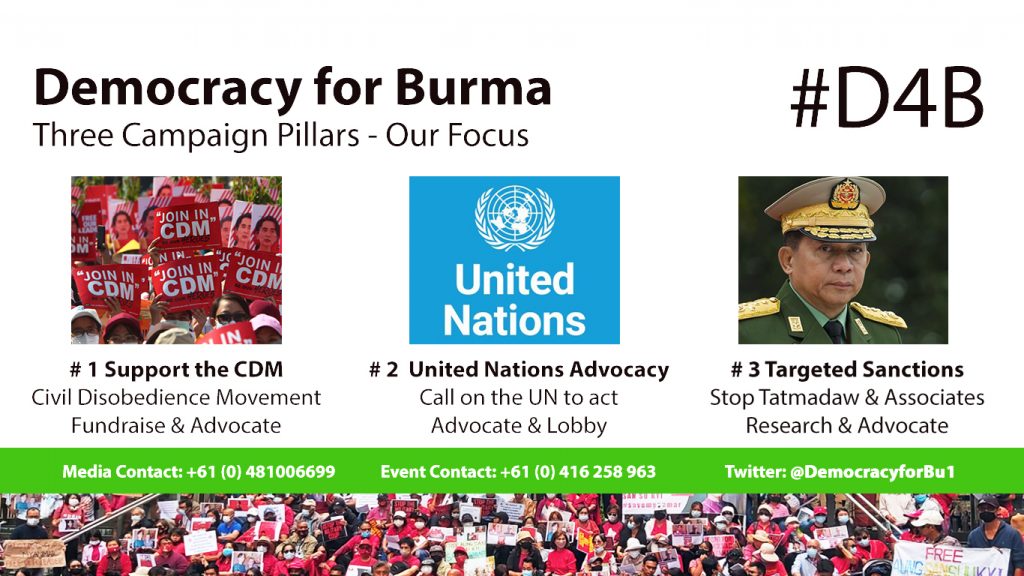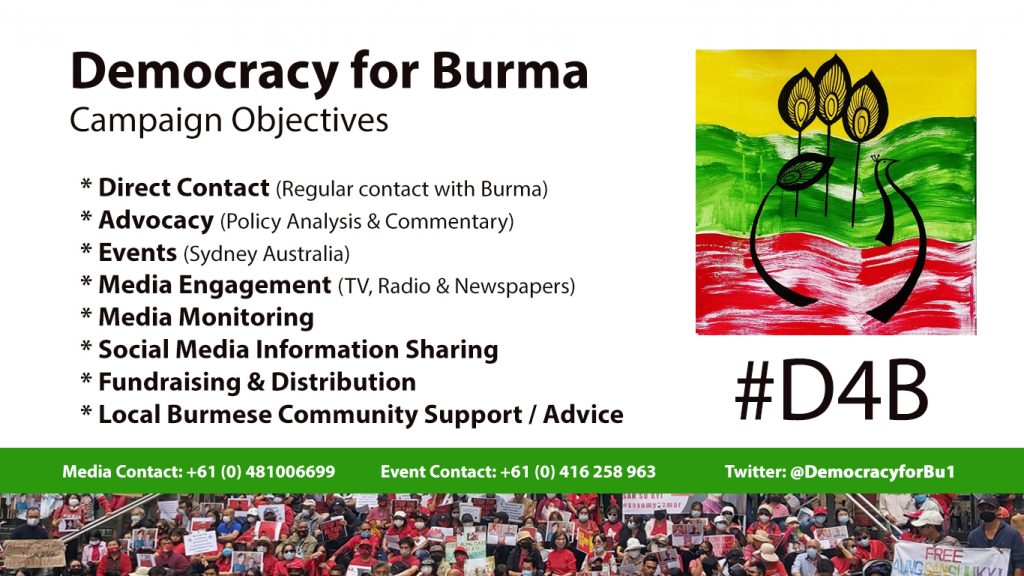 The Democracy for Burma (#D4B) campaign started in Sydney Australia in late February 2021.
All five of the campaign founders have lived and worked in Burma over the last 20 years. Since the February 1st coup, we have all seen our family, friends and work colleagues in Burma suffer at the hands of the brutal Burmese military (the Tatmadaw).
Democracy in Burma is no more. Burmese Senior General Min Aung Hlaing seized control of power, detained many of the democratically elected leaders and embarked on a brutal and bloody crackdown.
Our campaign comes in response to this injustice. We actively support pro-democracy activities, the civil disobedience movement (#CDM), the Committee Representing Pyidaungsu Hluttaw (#CRPH), the newly formed National Unity Government (#NUG) and various networks that provide support and finance to people imperilled by the failed coup.
Since its formation, the campaign has undertaken multiple activities with very limited resources;
Strategic Planning Meetings
Live Webcast Events with Burma
National & International Media Engagement
Television & Radio Interviews
Campaign Media Production (Music, Videos & Images)
Foreign Policy Analysis & Commentary
Commentary & Op-Ed Publishing
Protest Rally Support & Participation
Stakeholder Support & Networking
Engagement with the CRPH
Alliance Building
Lobbying (Nationally & Internationally)
Advocacy
Media Contact: Craig Hodges
Signal +61 (0)481006699 
craiglesliehodges2@gmail.com
Fundraising Campaign: Emergency Medical Support for Myanmar