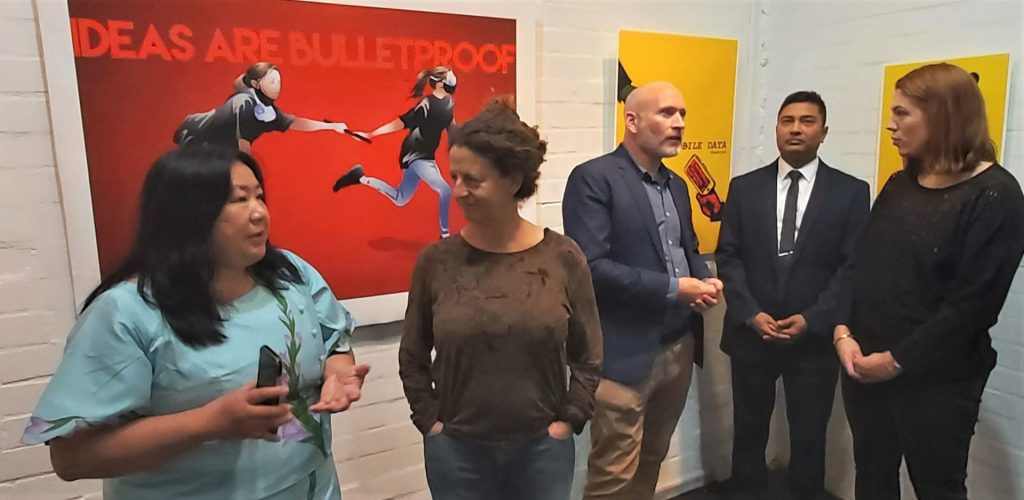 The first of the Democracy for Burma campaign D4B Debates successfully concluded on Sunday night (16th May 2021). This up-to-the-minute event was hosted by Gallerist Saxon Strauss in The Art Syndicate gallery in Surry Hills, Sydney Australia. 
After an introduction by Senior Adviser & D4B Co-founder Geoff Cohn OAM the Panel Host Shane Brady welcomed the participation of Dr Susan Banki, Thein Moe Win and Jessica Mudditt. The recorded event – currently being edited – forms the basis of a D4B 4-part podcast series.
The edited podcast will be made available in the coming days with details posted here on the D4B website and the D4B social media platforms, namely Facebook and Twitter.
Thank you to all who attended and supported this event.
Event & Media Contact: Craig Hodges – 0481006699