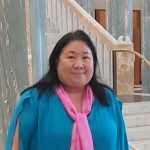 Article Excerpt
Human rights advocates and Burmese Australians are calling on the Australian government to sanction members of the country's armed forces – known as the Tatmadaw – after it staged a coup against the democratically elected government, including its leader Aung San Suu Kyi, on February 1. They also want the government to cancel the visas of family members living in Australia who are being financially supported.
Home Affairs has started looking into some Myanmar nationals living in Australia, including the son of a senior member of the military government. The Australian government will assess whether to cancel, or not renew, the visas of the individuals, according to multiple sources who were not authorised to speak publicly.
A list prepared by a group of pro-democracy activists in Australia, which has been handed to the Morrison government, includes the names of 15 relatives of senior members of Myanmar's military government who they believe may be benefiting financially from their family back home.
Nang Si Si Win – Ying, a Burmese Australian doctor who helped to prepare the list, said Australia needed targeted sanctions against members of Myanmar's military government. She said assets in Australia would likely not be in the name of Myanmar military members or their family, so it required a detailed investigation.
"We need to get those who are here, sanction them, at least then they will know their grandchildren or children are affected and it will make them think twice," she said.
"The families of junta members are here in Australia, the United States and the United Kingdom, and most of them are in Singapore where sanctions are not there and finances are flowing freely.
"The assets might not be directly under their name, they might be under the name of a third party – so we need to make sure those assets are frozen and they can not mobilise their arms. They should be deported and the visas should be ceased."
Australia has sanctioned five officers in the Tatmadaw who are accused of overseeing violence against Rohingya Muslims, but this pre-dated the military coup.
_________________
Source: https://www.smh.com.au/politics/federal/home-affairs-investigating-relatives-of-myanmar-military-in-australia-20210504-p57ood.html